Deposit campaign
May your holidays be bright and relaxing, and may the investments be with minimal risk. Earn on your savings by placing free funds at a favorable interest rate.
Campaign terms
Campaign only for private customers

Minimum amount: 200 EUR, Maximum amount: 300 000 EUR

Campaign duration: 05.12.2022 – 31.01.2023 (included)

Deposit without automatic renewal*

Interest payment: monthly, or at the end of the term of the deposit

Early termination of the deposit: in accordance with the general terms of the term deposit agreement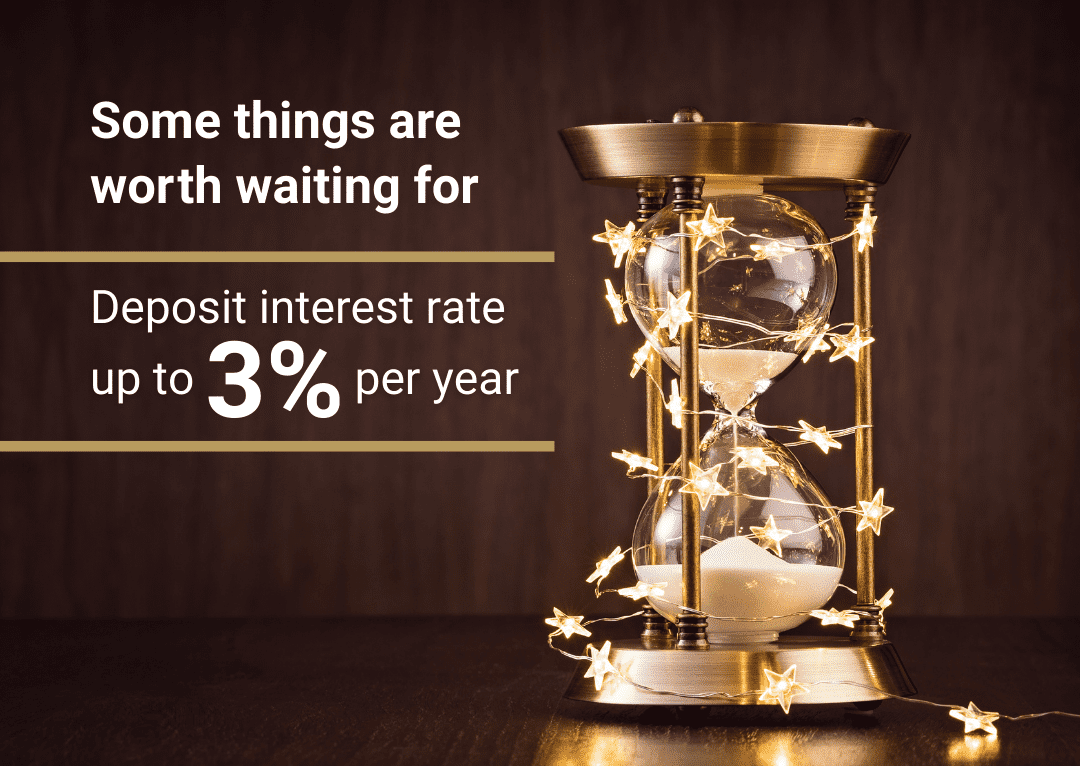 You can conveniently place a deposit in your Internetbank, or contact our customer support by phone 668 8066, or by e-mail helpdesk@tbb.ee
*The interest rate offered within the campaign is valid only for time deposits for the entire period up to the expiration date specified in the agreement. If automatic renewal is selected, the deposit will be renewed for the same period with the interest rate and terms valid at the time of the renewal.